So, I shocked her today; I had told her I was going to do something useful, but she advised me to the contrary (as she always does). But before she could insist with her captivating & deceitful voice, I went and did that thing anyway.
She got so mad at me and threatened to quit our relationship. Well, she wasn't expecting what happened next.
I told her that I have never been happy with us over these years. And she left angrily.
Well, I went on to continue what I was doing (the exact thing that got her mad and more). I know she'll be back, but I'm also ready for her.
And you know what? A special Person* accepted to become my bosom friend. I'm so happy 🙂
*JESUS.
That's the story of my abusive relationship with [unhealthy] fear. I hope to remain a victor. Pray for me.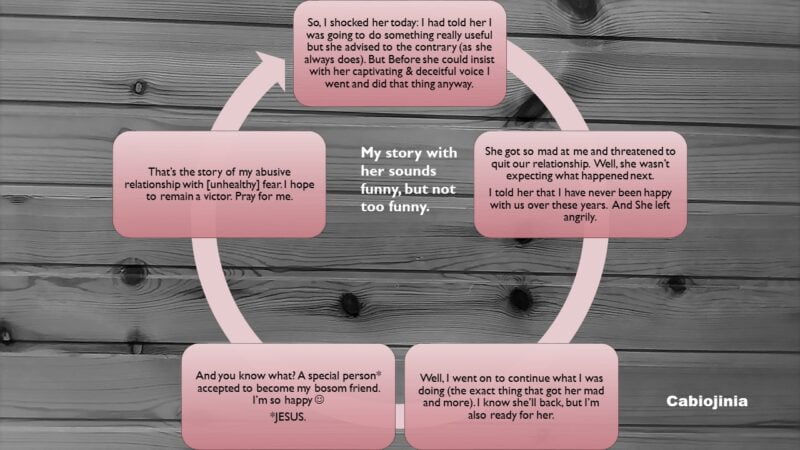 Thanks for reading. If you found this nugget helpful, kindly share it with your contacts. See you tomorrow with another dose of inspiration. God bless us.