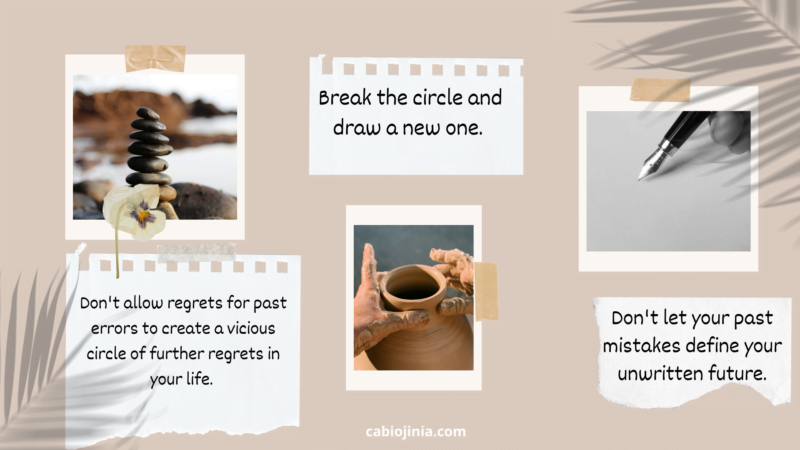 At some point, you need to realise that you cannot change your past. If you could change it, then it won't be called past. The moment you realise this, you get into a phase where you become aware that you have all it takes to affect the present and create a better future.
Don't let your past mistakes define your unwritten future.
Don't allow regrets for past errors to create a vicious circle of further regrets in your life.
Break the circle and draw a new one.
May God strengthen and bless you.
Thanks for reading. If you found this nugget helpful, kindly share it with your contacts. God bless you and see you tomorrow with another dose of inspiration.