Successful leaders have character.
The American Heritage Dictionary defines character as a combination of qualities or features that distinguishes one person, group or thing from another. It also means moral or ethical strength.
In a previous article, I defined character as one's set of values – the things one places value on (your valuables). What you value you're more likely to care for and protect. Successful leaders have values that govern their life and decisions. Such values don't change with seasons or trends.
Character also entails integrity. And by integrity I mean being whole; your words and actions must align, else people will lose trust in you in the long run. Successful leaders understand this and keep to their words. In fact, your words should be bankable – they should be reliable.
While talents, gifts and competence might be the prerequisites to the throne, character is what keeps you there. Successful leaders have character. You may by inheritance or networking end up in a position of leadership, but only character and integrity will keep you there.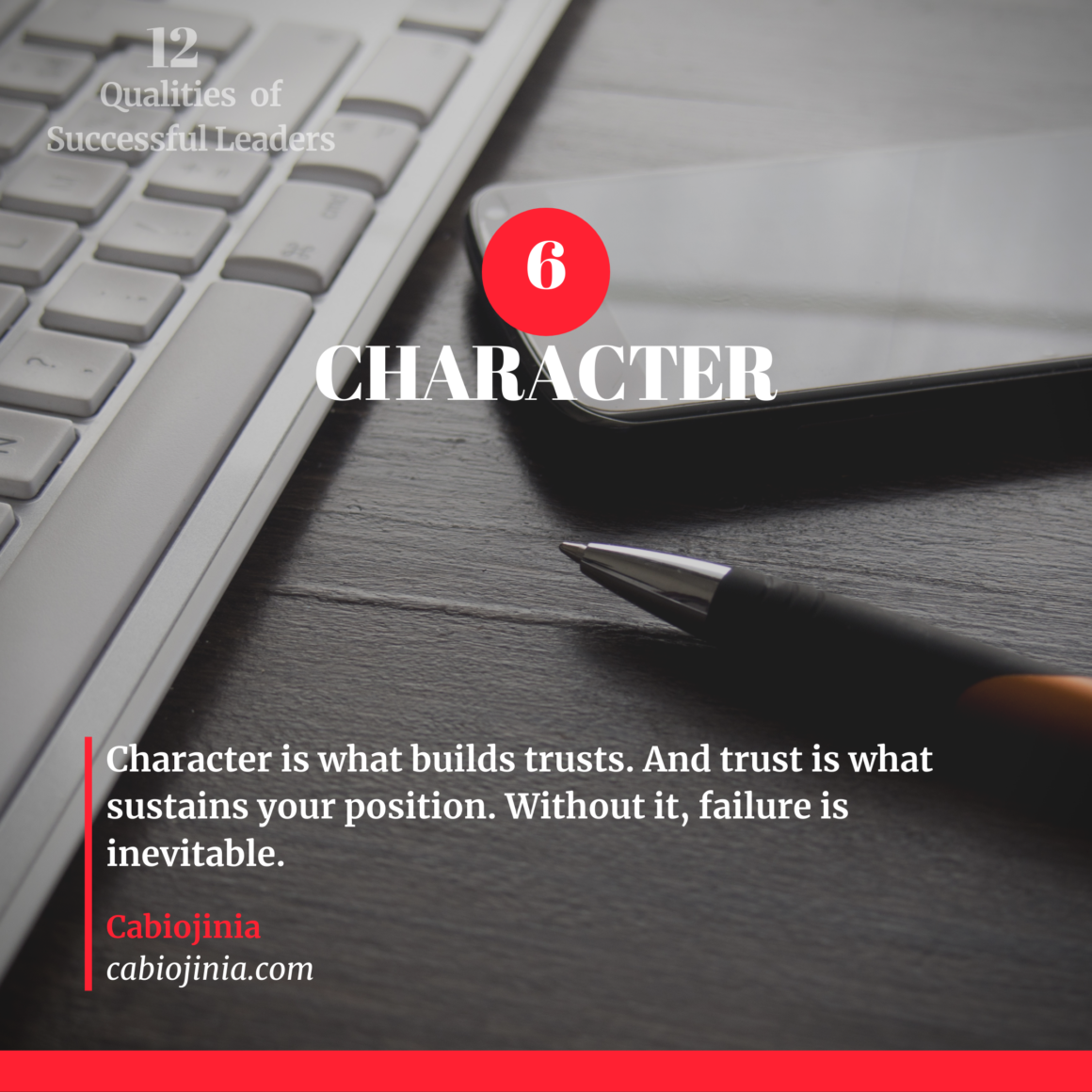 Several companies and institutions have collapsed because of poor leadership – stemming from bad character. Character is what builds trust. And trust is what sustains your position. Without it, failure is inevitable.
You may also wish to see character as a dedication to some standards. Such standards like honesty, empathy, humility, chastity etc. are things people that work with you identify with – beside your discipline.
Successful leaders don't command respect by threats, they earn respect and trust through honesty and keeping to their words over time.
Character is also a self-imposed discipline because of moral convictions. Crooks may pretend for a while and seem successful, but they crash faster than they climbed.
This is an excerpt.
Make sure to check out other articles on this blog. Thanks.